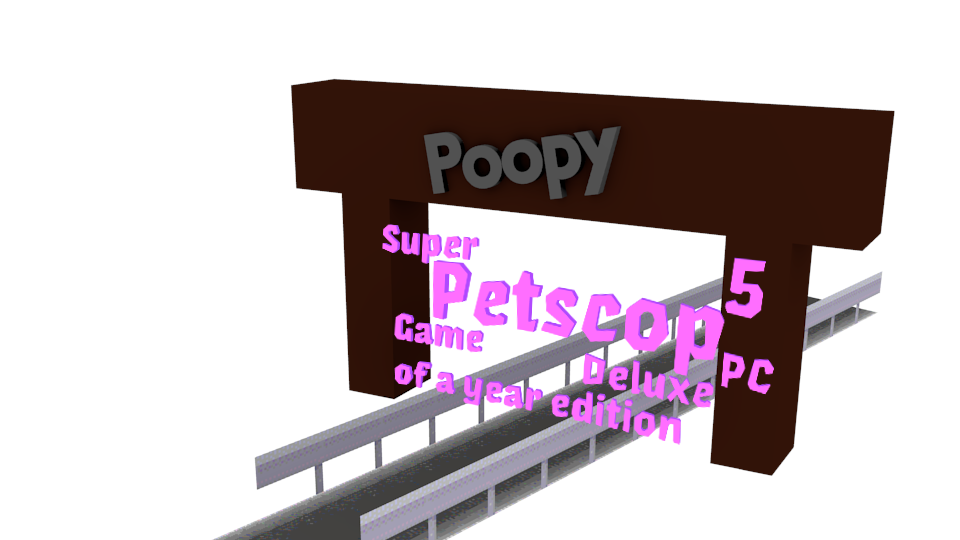 super petscop deluxe pc game of a year edition 5
A downloadable game for Windows
Welcome to Super Petscop Deluxe PC Game Of A Year Edition 5, a GOAY version of Super Petscop Deluxe: PC 5.
Our first game, Petscop, had major success, as did the next four games, but Super Petscop Deluxe: PC 5 was our must successful game.
So we made a GOAY version of it.
For absolutely no fucking reason.
Enjoy!
CONTROLS:
Up/Down/Left/Right/W/A/S/D: Move
B: Toggle building
SPACE: Place block
F: Toggle destruction
V: Destroy block
Q: Push block down*
E: Pull block up*
P: Push block away from you
O: Pull block towards you
* Applies to both building and destroying
If you have any problems please join the discord server or comment on this page: Discord Link (http://https://discord.gg/wKYxWXz)
Build Archive (https://giftscop.com/etc/archive/SuperPetscopDeluxePC/)

Install instructions
Download, extract, run.